Form Six sponsorship
26 Sep 2021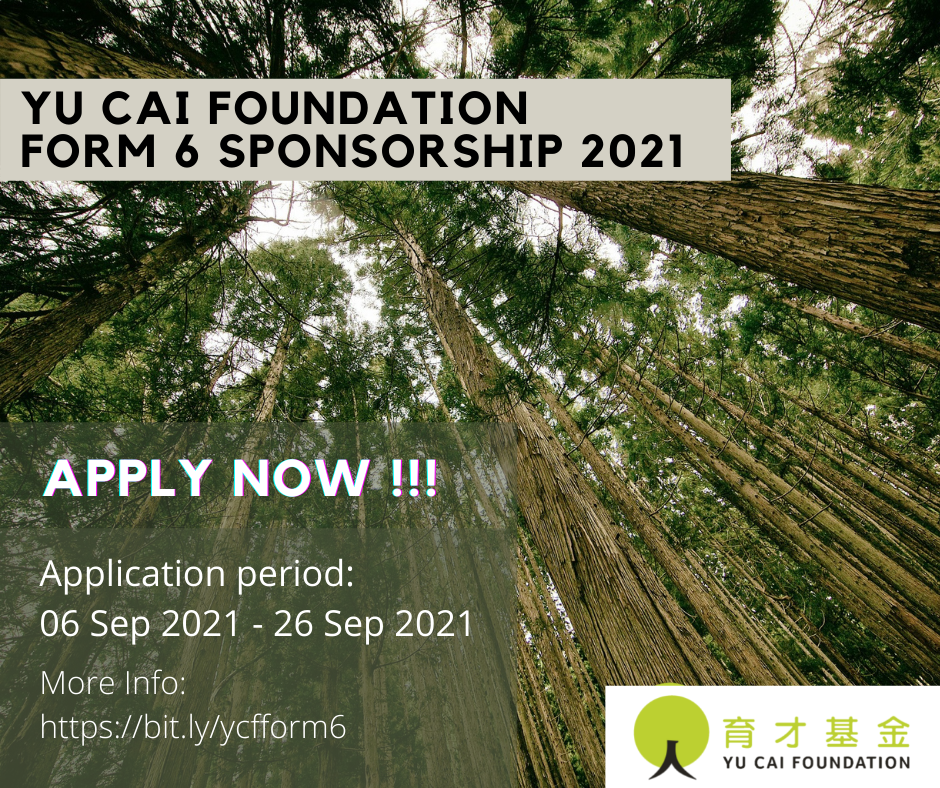 Application deadline: Sept 30

> The Yu Cai Foundation (YCF) sponsorship amount per scholar: Up to RM3,000.
> Criteria: Malaysian Form Six students in their first semester; combined monthly family income of less than RM6,250; and obtained at least a Grade C in Bahasa Melayu and a pass in Sejarah, and a minimum of 5As (including A+, A, A-) in the SPM.
> Successful applicants must maintain a minimum CGPA of 2.50 throughout their studies.
> Applicants should not concurrently hold any other scholarships, sponsorships, bursaries or study loans during the sponsorship period.
> The sponsorship will not be considered for more than one member of the same family in the same year unless circumstances exist to warrant an exception.
> Immediate family members of YCF Board of Trustees, the Awards Committee Members, and YCF corporate secretaries or treasurers will not be considered.
Online application form: ycf.org.my/programmes/form6-sponsorshipDetails: facebook.com/yucaifoundationNote: Upon completing the online application, all hardcopy documents (certified true copy) must be couriered to the address provided in the application form by Oct 3 via PosLaju.